The World of ABCMouse.com: How It Can Help Your Child with Autism Learn
It's no secret that a child with autism tunes right in to the world of computers because it makes sense to them and because they do not have to interact with live people. The children's subscription service known as ABCMouse.com is ideal for these children because it begins with the most basic preschool curriculum and continues to build on the skills each child masters. All of the games, stories and songs that the children engage in on this website are immediately rewarded with virtual tickets that children can spend for virtual items in a virtual store inside the program.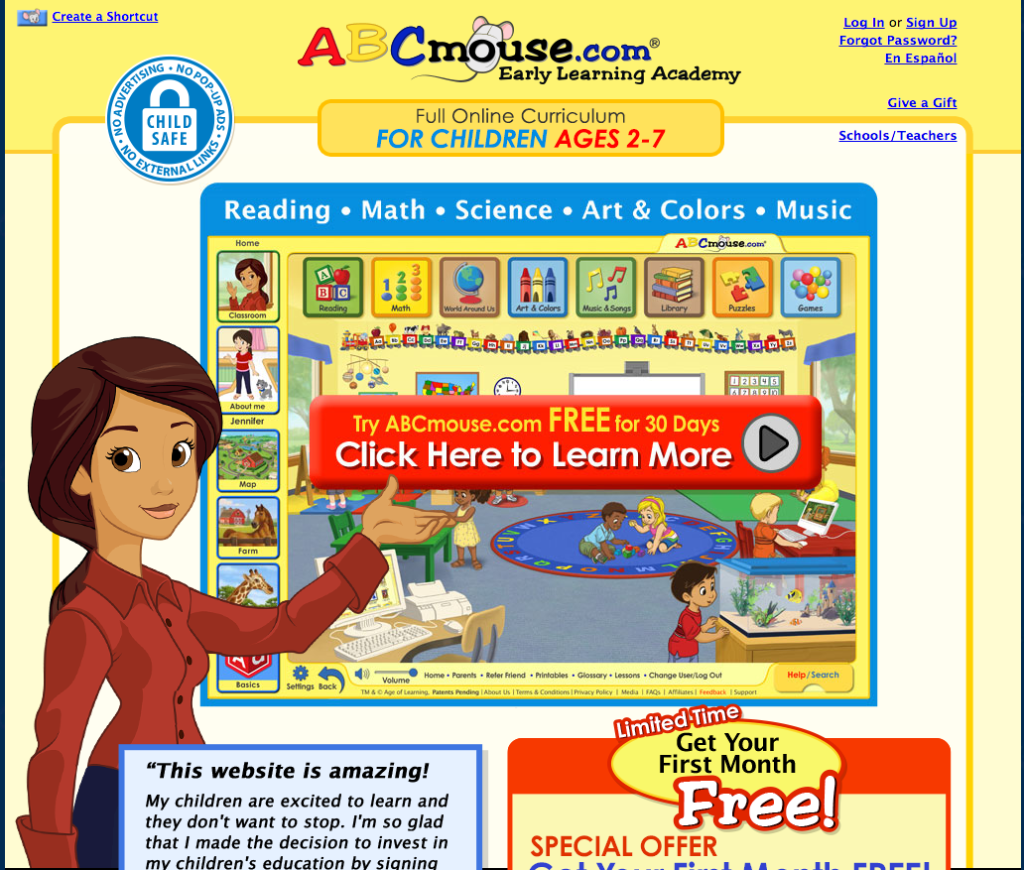 The fun of the activities combined with the immediacy of the rewards speaks to the emotional and intellectual needs of an autistic child. They feel accomplished and their self-esteem is elevated by the immediate rewards and the challenges do not reach beyond the child's current skill level. Your child does not feel frustrated nor will he or she feel defeated or bored because ABCMouse has so carefully tailored their program that it resembles many of the learning games children can play on a tablet or learning tablet system.
As your child levels up in skills, he or she also levels up in the virtual school in ABCMouse. You are able to see and track your child's progress and monitor their strengths and weaknesses. Because it is the exact same cumulative curriculum many teachers use in their classrooms, you can see what grade level your child is actually at in every subject including writing, reading, math and science.
Has anyone used ABC Mouse?
If you are not sure about how ABCMouse.com can help your child with autism, the company frequently offers introductory prices of $1 for the first month, or forty to sixty percent off an entire year's subscription. Even if your autistic child does not take to the program, your "normal" children will, and it will help them catch up to their peers. The program starts out at the preschool level and advances your child when he or she is ready, all the way up to the sixth grade. You do not have to do previous school year levels either. If you jump in when your autistic son or daughter is in the second grade, the program still continues onward as if your child had started the program in an earlier skill/ grade level. It really is the only program of its kind.
The program simulates home schooling in many ways as well. If you already home-school your special needs children, then this program can be easily incorporated into the curriculum and even support the home-school curriculum you already use. The benefits far exceed and outweigh any educational deficit you could possibly dream up, and you should at least give it a try at the $1 introductory price.