A young man with autism has been denied a heart transplant. The doctors refused to even put him on the waiting list.
Was he an abuser of drugs? No.
Was he an alcoholic? No.
Was he a rapist, murderer or some other lowlife criminal? Again, no.
His only "crime" is that he is an adult living with autism, and doing all he can to function in the real world. Yes that's real story for Paul from Pottsville, PA.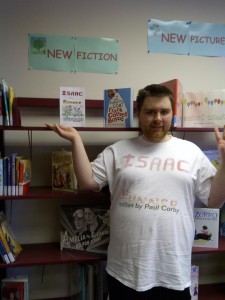 His mother, Karen Corby has posted a plea on Change.org. The petition needs supporters to sign so that she can overturn the doctor's seemingly prejudicial decision to not put her son on the heart transplant wait list,. Petitions need signatures to succeed, and this young man needs the petition to have just a chance at a longer life. He's high functioning enough that he writes books for teens, but that isn't enough of an excuse. The doctors say he needs to be more and his mental deficit disallows him to be a candidate for heart surgery.
Do we know all the medical details? No, but given that the number of children in this world growing up with autism might one day be in the same position, shouldn't it be our duty to remind doctors that they are people too?
Awareness is not enough. We must promote Autism Acceptance. We need 15000 more signature. Please Please Sign the petition and Stop Autism Discrimination.